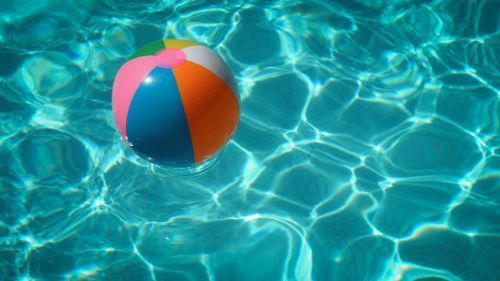 Sunshine and summertime are on the horizon. After a long, long quarantine, many events are coming back, businesses are reopening and gatherings are back on. With the changing season comes new opportunities to get your name out into the world and attract new customers. 
As the temperatures heat up, so can your marketing efforts. You need something bold and innovative that you've never tried before to boost business! Check out these ideas to take advantage of summertime to market your business to new customers and stay top of mind in the community. 
Walk in a Parade
Many communities have parades for the Fourth of July or other summertime annual events. This is the perfect time to enter your business into a parade for some added brand visibility. Print keychains, koozies or flyers to hand out (along with candy, of course!). This is a great way to put a friendly face beside your brand, while also showing that your business is active in the community.
Sponsor an Event
Outdoor concerts, sporting events and more are taking off with the warmer weather. Consider a sponsorship package that allows you to have your name printed on a t-shirt or set up a booth at the event. This will help get your name out there as a business that cares about giving back to your local community.
Host an Outdoor "Open House"
Another way to attract new business is to bring the fun. Develop an event made for fun in the sun. Think water activities to cool down, ice cream and of course, discounts on your offerings! Promote it as a family fun event where there will be freebies and giveaways, with every item you give away carefully branded with your logo. That way, your name will be top of mind the next time your customers think about who they could call to do business. 
Throw a Mega Sale
New seasons mean opportunities to bring in new inventory, new menu items and more. Whatever your business, consider offering a major discount to clear out your inventory and to make way for new items. If you offer a service, consider discounting a specific service or bundling a deal to entice new customers to check out your business. That deal might be enough to get them in your doors and soon you'll have a customer for life. 
How will you help beat the heat and provide some marketing relief? It's time to get creative as summertime rolls around and brand your business in the community. Consider developing products with lasting power for your brand and hosting events and sales that put the sweet in sweet summertime.